The Graph-Massivizer Project session at DataWeek2023 was a smashing success
During the session, experts delved into the challenges of processing massive amounts of data and explored cutting-edge technologies that can handle such extreme data requirements.
From graph-based solutions to distributed computing frameworks, attendees shared valuable insights into the evolving landscape of data management. The discussion highlighted the need for scalable infrastructure and intelligent algorithms to efficiently process and analyze vast datasets. The future of data management is promising, thanks to innovative approaches showcased in the session. Stay tued as we continue to push the boundaries of data processing and drive advancements in the field through the Graph-Massivizer Project Together, we're shaping the future of extreme data management!
BDVA – Big Data Value Association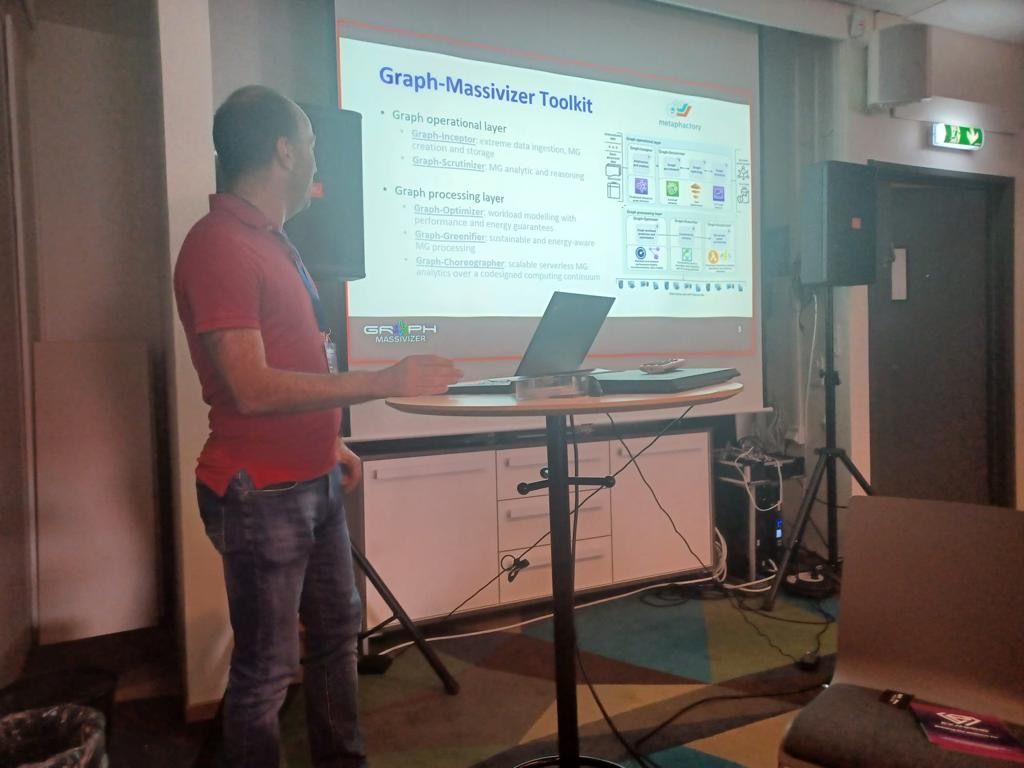 https://home.wp.itec.aau.at/wp-content/uploads/sites/2/2018/10/Radu.jpg
424
845
Rudolf Messner
https://home.wp.itec.aau.at/wp-content/uploads/sites/2/2022/11/ITEC-Webheader-06-1030x94.png
Rudolf Messner
2023-06-19 14:24:00
2023-06-19 14:24:00
The Graph-Massivizer Project session at DataWeek2023 was a smashing success