Game Engineering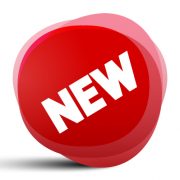 The new Master's degree programme Game Studies and Engineering is an interdisciplinary programme, instructing students on technical as well as analytical and ethical issues regarding video- and other games. Students with a bachelor degree in Computer Sciences or/and Humanities, an interest in the development, analysis, critical reflection of videogames and proficiency in spoken and written English, are encouraged to enroll in this programme. The focus of the curriculum is on the the multifold nature and contextualisation of games with regard to an array of different but interconnected areas of investigation.
The programme provides students with a platform to learn, study, and create games and multimedia applications. Engaged and motivated teachers and bottom-up teaching methods will involve students in game studies and game engineering and production. The practical nature of the program will be underpinned by a project semester as an integral part of the curriculum and international partners – including universities and companies – will connect students beyond campus limits.
Particularities
Interdisciplinary master programme game studies and game engineering
Taught entirely in English
Engaged and motivated lecturers
International partner universities and companies
Practical work, ie. a semester-long project, as part of the curriculum
Bottom-up teaching methods to involve students in game studies and game making
A platform to learn, study and make great games and multimedia applications
Topics
Introduction & Computer Game History ~ slides
Game Projects: Processes and Roles ~ slides
Game Projects: Documents and Pitches ~ slides see above
Prototyping ~ slides
Introduction to Programming ~ slides
Basic Concepts in Game Programming ~ slides
Playtests ~ slides
Hands On with Game Engines ~ slides
Toolchain
Modalities
This course is a Vorlesung, meaning that the grade is awarded after a final examination. The exam will be in written form, take 50 minutes of your time and will focus on the topics discussed in the course. A list of possible exam questions is available here.
Courses

ITEC offers many courses to choose from undergraduate and postgraduate level.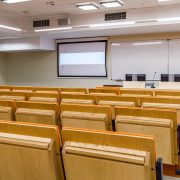 Current courses during the semester: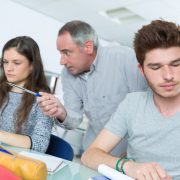 Guest Lectures @ ITEC
Hosting academic notable guest lecturers on campus not only raises the visibility of Institute of Information Technology but also enhances the learning experience of our students. Guest lectures allow our students to gain insight into real-life business practices by being able to interact with business and industry leaders and enabling them to address questions directly to the experts from the field.
Guest lectures WS 2022/23

Selected Topics in Distributed Multimedia Systems: Hands-on Reinforcement Learning  by Antorweep Chakravorty, Ph.D.
Expand your own horizon – study abroad or visit us in Klagenfurt!

Combine study and international travel: we offer a range of study programs for students wanting to study abroad or at Alpen-Adria-Universität Klagenfurt.
Erasmus+ mobility
The Erasmus+ programme enables students to study for up to 12 months per study cycle (Bachelor, Master, PhD) at a European university outside of Austria.
We can support you to visit the following destinations:
Are you enrolled at the AAU and want to experience living and learning abroad?
Take advantage of ITEC´s international contacts and spend one semester or even a whole academic year abroad. Or are you interested in a shorter stay abroad? There are several options! Contact us for further details!
Master Theses topics @ ITEC
In their master thesis, students demonstrate their ability to independently solve problems in the area of their specialization using state-of-the-art scientific methods.
The following list of master theses reflects a variety of different topics and projects to work on. Students are encouraged to propose further topics suiting their personal professional interest.
In any case, please contact the advisor in due course.