A Webbing Journey @ Level Up 2023
Sebastian Uitz and Hannes Dermutz had an amazing time showcasing their highly anticipated game, A Webbing Journey, at the Level Up event at Messe Salzburg on July 1 and 2, 2023. The event was a vibrant gathering of game developers and enthusiasts, providing the perfect platform to connect with fellow game devs and experience many fantastic games.
At our booth, attendees had the opportunity to immerse themselves in the enchanting world of "A Webbing Journey" on the PC, Steam Deck, and Nintendo Switch. Players of all ages were captivated by the game's endearing storyline and unique gameplay mechanics, embarking on a spider's extraordinary adventure. The valuable feedback from the event-goers will be crucial in further refining and enhancing the game for its upcoming release.
In addition to the exhilarating gameplay experience, we had the privilege of sitting down for an insightful interview with the FM4 radio channel. It was an incredible opportunity to discuss the inspiration behind "A Webbing Journey" and delve into the game's captivating features. We're grateful for the chance to share our journey with a broader audience and promote the excitement surrounding our game.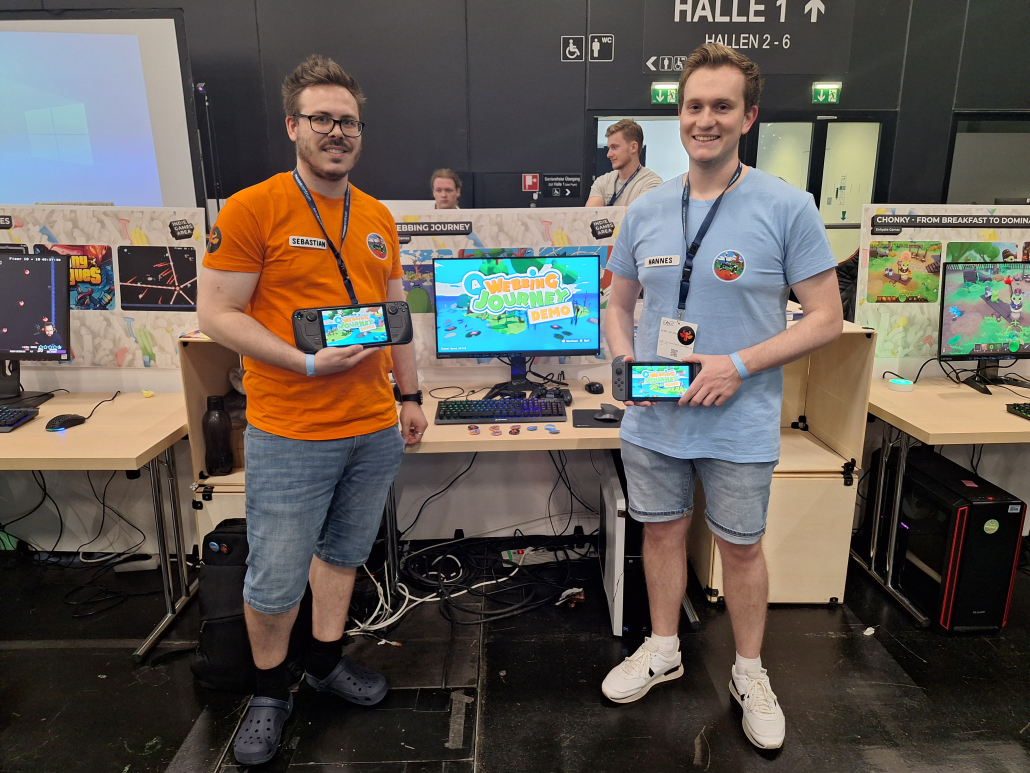 https://home.wp.itec.aau.at/wp-content/uploads/sites/2/2022/06/Sebastian_Uitz.jpg
600
600
Rudolf Messner
https://home.wp.itec.aau.at/wp-content/uploads/sites/2/2022/11/ITEC-Webheader-06-1030x94.png
Rudolf Messner
2023-07-05 15:37:16
2023-07-05 15:37:16
A Webbing Journey @ Level Up 2023