200+ excited IT experts at Josef Hammer's talk on Edge Computing
High-tech meets history. When thousands of international software developers gather at the Vienna Imperial Castle (Hofburg Wien), you can feel that magic is about to happen. Exactly that occurred on November 28 and 29 at this year's We Are Developers Congress in Vienna.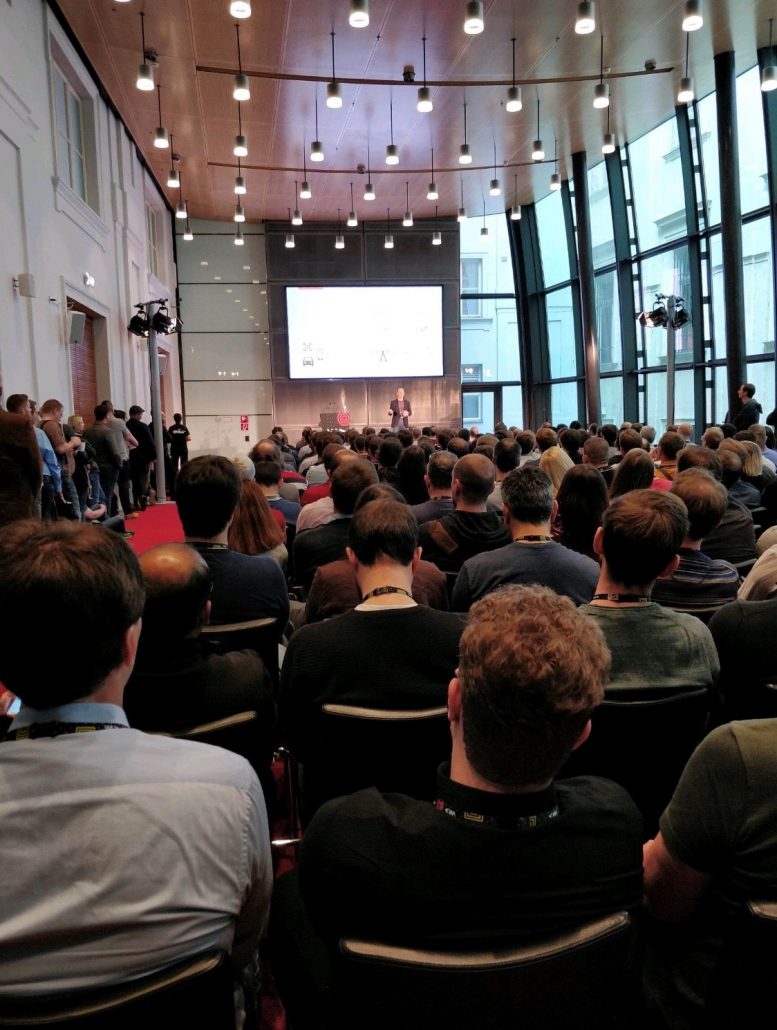 'Are you on the Edge? Or still in the Cloud?' – On one of the three stages, Josef Hammer inspired over 200 IT enthusiasts with a 30-minute talk on Edge Computing and 5G networks. As with the transition from mainframes to desktop computers, in the upcoming years a lot of processing will move from the cloud to the edge of the network, i.e. closer to the user. This will particularly affect areas with high data volume (IoT, AI) and low latency requirements (IoT).
Josef gave a short introduction to this exciting new area and its benefits and use cases, which frameworks and tools developers can use right now, and where we might be headed. Especially the presentation of our 5G Playground Carinthia was curiously followed by the attendees who enjoyed a first glance at the ambitious research projects conducted here.
More information:
https://home.wp.itec.aau.at/wp-content/uploads/sites/2/2018/09/Josef_Hammer.jpg
1525
1525
Rudolf Messner
https://home.wp.itec.aau.at/wp-content/uploads/sites/2/2022/11/ITEC-Webheader-06-1030x94.png
Rudolf Messner
2019-12-16 12:08:16
2019-12-16 14:49:51
200+ excited IT experts at Josef Hammer's talk on Edge Computing