The "Distributed and Parallel Systems" research area led by Prof. Radu Prodan focuses on research and development of software tools to support the development and execution cycle of scientific and industrial applications on current parallel and distributed computing infrastructures.
The addressed researched topics comprise:
programming and runtime environments
compiler technology
resource management and brokerage
multi-objective optimization heuristics
scheduling
performance prediction
performance analysis
quality of service modelling and service level agreements
energy efficiency
We actively participate in numerous international and national research projects, ranging from basic research to application-oriented projects and direct cooperation with industry, such as:
ASPIDE: exAScale ProgramIng models for extreme Data processing, European Commission, H2020-FETHPC-2017, 2018 – 2020.
Tiroler Cloud: A federated Cloud for energy-aware resource provisioning for industrial and scientific applications, Austrian Research Promotion Agency (FFG), 2015 – 2018.
We integrate our innovative tools, services, and methodologies researched in the ASKALON environment (http://www.askalon.org/) aiming to make the development, optimization, and execution of real industrial and scientific applications on distributed computing environments an everyday practice.
We teach basic lectures on distributed systems and compiler technology in bachelor and on advanced Cloud, peer-to-peer, and parallel systems in the master program.
We closely collaborate with the Distributed and Parallel Systems group at the University of Innsbruck (http://dps.uibk.ac.at/) affiliated to us.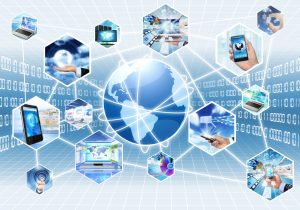 The research area "Multimedia Communication (MMC)" is being led by Prof. Hermann Hellwagner and Assoc. Prof. Christian Timmerer.
More specifically, the research activities in this area are:
Multimedia communication and multimedia content adaptation
Multimedia Quality of Service (QoS) and Quality of Experience (QoE)
Dynamic Adaptive Streaming over HTTP (DASH)
360° video/VR streaming
Multimedia delivery in Information-Centric Networks (ICN)
Communication in multi-UAV systems
Standardization (ISO/IEC MPEG)
The research team actively participates in several international and national research projects on all levels, ranging from basic research to application-oriented projects and direct cooperation with industry. BITMOVIN (bitmovin.com), a company offering software for complex video services, is a successful spin-off of this research area.
In teaching, technical courses of the Informatics Bachelor and Master study programs such as Computer Organization, Operating Systems, and Computer Networks, as well as special courses on "Media Informatics" (Bachelor level) and "Distributed Multimedia Systems" (Master level) are offered.